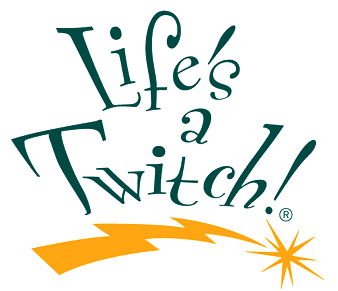 ---
If contacting Dr. McKinlay through this site, please understand that to uphold the ethical and professional standards of his profession he cannot assess, diagnose, treat, or consult online regarding personal difficulties, nor should information on this website be considered a substitute for the advice and direction of your current doctor (Psychologist or Physician).
---
For Questions about site content, or to submit material to the site (e.g. Announcements, Role Model section, 'Tic Museum'):
---
For questions about clinical services (if you reside in Ontario, Canada and live within the counties of Brant, Bruce, Elgin, Essex, Grey, Haldimand-Norfolk, Hamilton-Wentworth, Huron, Kent, Lambton, Middlesex, Niagara, Oxford, Perth, Waterloo, or Wellington):
---
For questions regarding presentations with Dr. McKinlay:
---
For questions regarding the, "Nix Your Tics" publication:

To Purchase:

online (credit card, PayPal)
mail-in order form (cheque or money order)
by telephone: 519-914-5207 (cheque or money order)
by fax: 519-913-1592 (call first); cheque or money order
Payments to be made out to, "B. Duncan McKinlay, Ph.D., C.Psych."



Sales & Distribution: nixyourtics@lifesatwitch.com
Marketing & Promotion: nixyourtics@lifesatwitch.com

Appearances, Talks, & General Inquiries: nixyourtics@lifesatwitch.com
Online Community (book club, additional material & support): Facebook Group
---
For questions regarding the, "Life's A Twitch!" documentary:

Sales & Distribution: National Film Board of Canada website
General Inquiries: Symmetree Media (hahn@rogers.com)
---
The creation of, "Life's A Twitch!" occurred prior to Dr. McKinlay's registration as a psychologist (with the exception of Nix Your Tics!, published in October 2008). As such, much of the content on this website represents the personal, anecdotal, and research perspectives of B. Duncan McKinlay from that time period. To access writings which reflect his current perspectives as as a mental health professional, visitors are advised to access the Brake Shop clinic website. It is Dr. McKinlay's belief that each website is valid: unique strengths and resources stem from each perspective. In the event that any contradictory information exists between the "Life's A Twitch!" website and the Brake Shop Clinic website, though, visitors are advised to resolve this contradiction by favouring the latter site.